When a year draws to a close, there can be pressure to send it off on a high note, typically in the form of a huge party that culminates with fireworks. However, what if you don't want that, what if you want to do something simple, perhaps to just stay home?
Most people would never dare admit to not having any New Years plans. In the day's leading up to it and afterwards, you are likely to receive a barrage of questions about your New Years plans.
What are you doing for New Years? What did you do on New Years?
Saying you stayed home is like admitting you have no social life. The big day comes along once a year and you just wasted it.
But that's just what people can think. What do you think?
Some people are born introverted, but that's not a weakness, it's your greatest strength. So you don't want to go out and party, nobody knows how to have fun better than you.
Hot Tips to Spend the Best New Years Ever Alone:
1. Completely Relax, Ahhhhh
When you are alone, you can wear whatever you want without fear of judgement from others. On New Years, wear whatever makes you feel the most relaxed, your teddy bear onesie, shirt and sweat-pants, it's all good.
If you feel best with no clothes at all, then that's cool too. Just be sure to check all your blinds before stripping down!
2. Catch up on your favourite TV Show
The freedom of New Years is the perfect excuse to catch up with Netflix. Select your favourite TV show and binge watch it from 7 to midnight and beyond.
If Netflix is not an option, regular TV channels usually have compelling movies that are worth seeing.
Alternatively, you can just hang out on YouTube.
3. Time to Reflect
Did you have a good year? What did you accomplish? What was left undone?
Take this chance to objectively evaluate how you performed throughout the year in relation to your life goals. If you met or exceeded expectations then great, now ask yourself Where to from here? Be sure to reward yourself for your efforts. Treat yourself to some new clothes or order take-out from your favourite restaurant.
If your year was disappointing, visualise ways to improve the next one. Create beautiful vision board, listen to your favourite food and eat delicious snacks. You may find yourself getting lost in the process as your creativity flows.
Put together your list of possible resolutions, everything that manifests begins with a thought.
4. Enjoy a Glass of Champagne
Pop open the cork of the bottle of champagne you've been saving and enjoy a glass or two. Toast to yourself and the Universe that the coming year is going to be the best year yet.
Alternatively, you can settle for your favourite non-alcoholic beverage. A strawberry milkshake, a cup of earl grey or just orange juice can hit the spot.
5. Just Like any Other Night
Just because many attribute great worth to New Years Eve it doesn't mean you have to. If you want, see New Year's Eve as an opportunity to get some work done, catch up on exercise or do some spring cleaning.
6. Treat Yourself
Many businesses and retailers offer NYE specials, meaning now is the perfect time to book the trip you've been waiting for. Get online and see if you find that special something you have been looking for.
7. Cook Up A Storm
Nothing re-invigorates the spirit better than a good meal. Take this opportunity to create the new dish you have been dying to try. Give yourself a challenge and the delicious reward of savouring every mouthful uninterrupted is yours.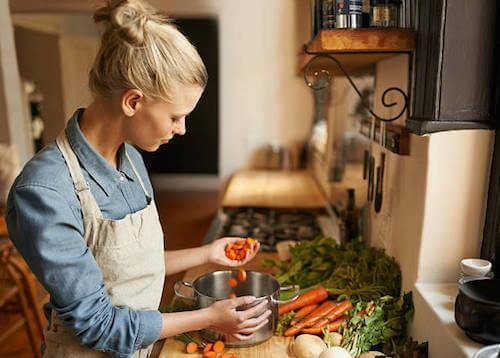 8. Go Out
There are no rules that say you can't go out alone for New Years. Visit a local bar or pub and get involved in any adventure that you feel drawn to.
9. Read a Book
Reading is one of the world's simplest pleasures. This option can sound downright boring. If you don't like reading, look for topics that you are passionate about and you will experience the joy of reading coming alive. You may even have a have a hard time putting the book down.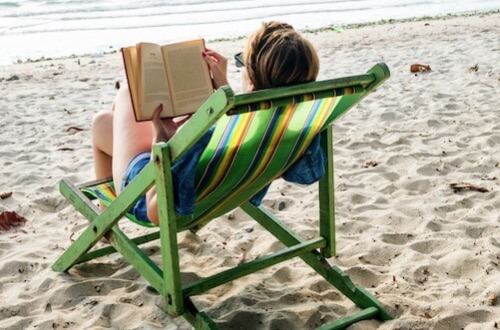 10. Meditate or do some Yoga
Take some time to be with your inner world. Meditation and Yoga are fantastic solo exercises that you can utilise to get in touch with yourself in terms of your body, mind, thoughts and emotions.
Slow down, and tune into your your breathing. Relax and allow yourself to be in the present moment, let go of the past, drop any thoughts about the future and just be.
Just because your alone, it does not mean that New Years Eve has to be any less meaningful than if you were at a party full of friends. True friendship begins with yourself. When you are truly comfortable in your skin, enjoy hanging out with your