In the busyness and chaos of presents, tinsel and trees, it can sometimes be tricky to take a moment to appreciate what the true meaning of Christmas is. Of course Christmas will mean different things to different people. For some, it is a break or holiday, for others Christmas has deep religious significance and there is of course, no right or wrong. For some Christmas means togetherness, for other loneliness.
While the giving of gifts is a beautiful tradition, due to the increased commercialisation and focus on gift-giving over recent decades, Christmas in many cases, has been reduced to getting what you want, or the expense of the gift. In addition to gift-giving Christmas can be a wonderful occasion to connect to the "true spirit" of Christmas. It can be about communion, togetherness, forgiveness, a new start and the magic of remembering what is really important:
1. A Religious and Cultural Celebration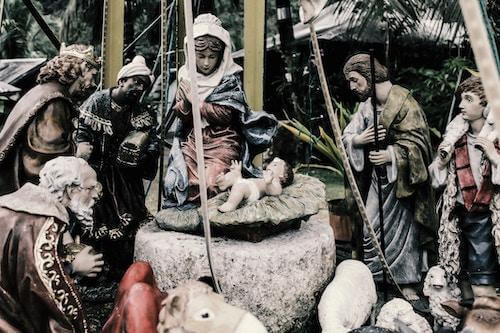 Christmas is celebrated by billions of people all over the world as a religious and cultural ceremony. In the Christian religion, the true meaning of Christmas is to remember the birth of Christ. It is also a reminder that our true nature is one of peace and harmony and to practice goodwill to all men, not only at Christmas but throughout the entire year. Christmas signifies to many that we are all connected, and even if we are not physically with someone, we are not alone. We are in fact, all part of one big family, the family of humanity, with all its imperfections and great beauty.

2. Generosity
Christmas often inspires us in to be charitable, wanting to reach out and be involved with community, lending a helping hand wherever we can. In Sydney Australia, few weeks before Christmas, it is impossible to volunteer at any charity to help with Christmas lunch, as all places are oversubscribed with volunteers. Wouldn't it be wonderful if this Christmas spirit flowed onto the rest of the year too?
When it comes to giving gifts, it is wonderful to make someone else happy while giving you the added benefit of being happy, as you share their joy. Another way to give, is to give people your full attention by being fully "there" or present for them. You listen to them with compassion and empathy while seeing the best in them. The gift of love and support is one of the most generous gifts you can give.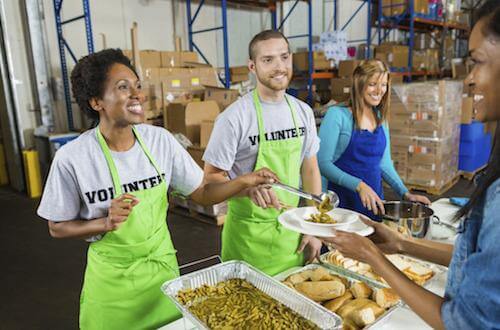 3. Family
The true meaning of Christmas can be the gathering together with the people you love. This could be your immediate family, extended family, friends or with complete strangers.
The true meaning of Christmas can extend to your global family. It can be inviting someone who is lonely, an elderly neighbour, someone who is homeless or a refugee over for lunch or Christmas dinner. Sharing love and joy and connecting with our fellow human beings no matter who they are, is what the true spirit of Christmas is all about.
Underlying family tensions can be brought to the surface at Christmas when people are overtired and stressed from Christmas preparations. Alcohol thrown into the mix, often does not help. What is meant to be a glorious, peaceful and loving day, can turn into a hotbed of emotions. Ideally, any tensions can be worked through and possibly bring people closer together. Forewarned is forearmed, so to avoid those tensions at the Christmas table see How to Get Along During the Holiday Season.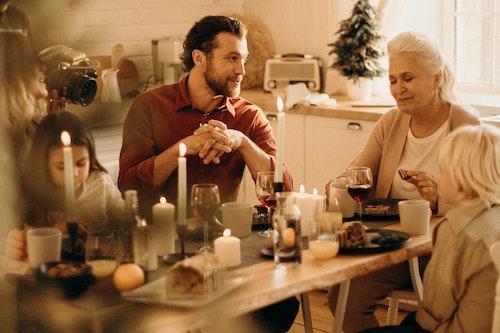 4. Reflection
Christmas is a time of rebirth, as one year ends, another begins. Christmas is a wonderful opportunity to look back at all the moments you are grateful for, and express thanks to other while you are together.
Christmas can be a time to reflect upon your learnings and look at ways to do things differently going forward. It can be a time to be proud of all that you have done and to make a commitment to do more of the things that are working for you and that you love to do. Life is to be enjoyed.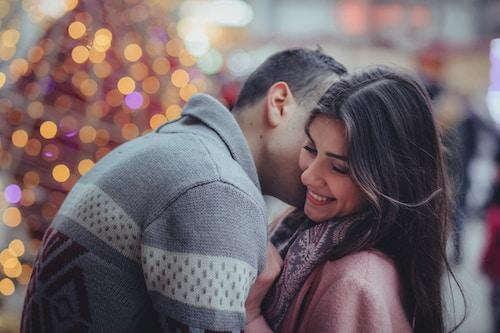 5. Love, Joy and Fun
There are many different types of love: self-love, unconditional love, romantic love, friendly love, familial love. Christmas can be a combination of them all. Everyone wants to be loving and happy. It is easy to forget amongst the stress and chaos of everyday life that happiness is our true nature. Christmas has is inherently a happy, joyous day as it is a celebration of new life. If you are finding hard to connect to your happy self check out the blog 7 Habits of Those Who are Truly Happy.
Christmas can be a time to commit to your joyous self. Christmas is a time to be generous and forgiving. Set your intent to be loving and tolerant (with healthy boundaries) and spread joy by giving good vibes to all that you meet, regardless of their behaviour.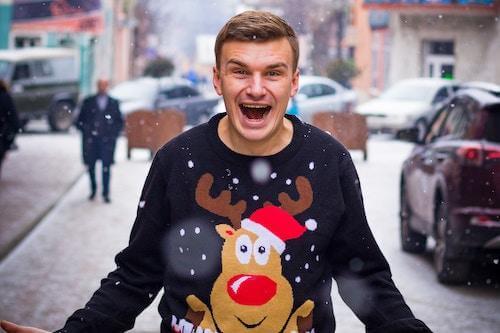 Christmas is many things to many different people. To some Christmas is a time of religious significance, the birth of Christ, of new hope and everlasting joy and peace for mankind. Christmas can be a time of connection with the people we love, a time of meaning and to think about others. It is a time of new beginnings, an opportunity to start afresh and to grow from our learnings, to become more whole and connected. Ultimately, the true meaning of Christmas is peace and harmony and goodwill to all men.