Blisspot shines the light Global Wellbeing leaders… who share wisdom to help to make life easier. When stuck in certain areas of life a fresh perspective or support from experts who have experienced and learnt how to overcome the same struggles—can make all the difference. World class wellbeing support is close at hand. Discover a wide variety of topics from How to Live Your Life on Purpose through to Money Mastery and Sleeping Better. Grab a cuppa, tune in and relax while listening to tips and techniques to live with more peace and flow, from your favourite Blisspot Wellbeing leader today.
Enjoy a Spot of Bliss
Sign up for your 14 day free trial today and experience the benefits of Blisspot for yourself.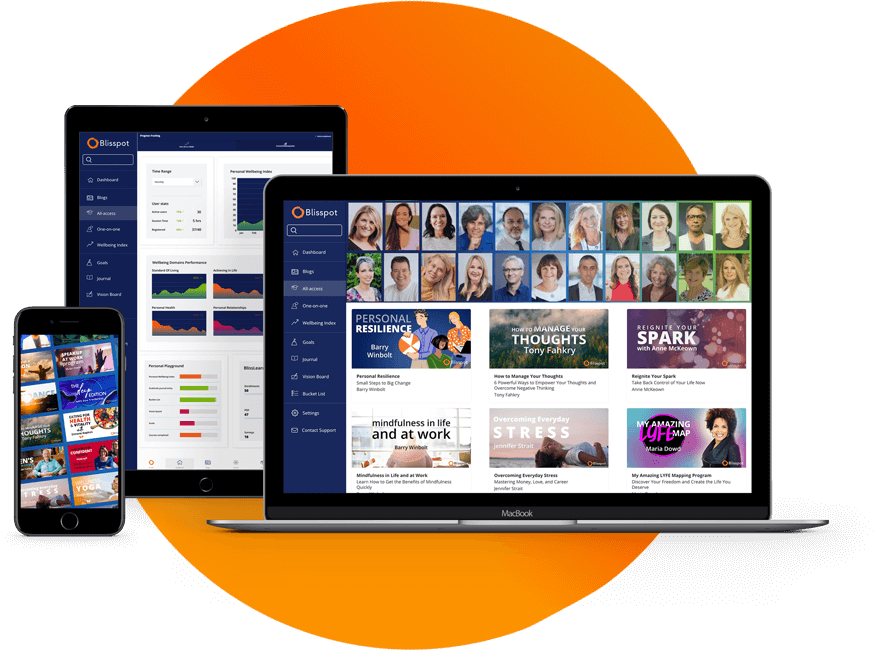 Personalized Health and Wellbeing.
Create a profile, choose your goals, and you'll get matched with quality information and tools specific to your desired outcomes.

Your personal dashboard also allows you to explore, experience, and enjoy your wellbeing progress, recording your achievements as you go. You can track your progress and evolve your learning and interests.