The more resilient you are, the more you'll be able to recover from hardship and move forward in a positive, adaptive way. Your resilience also determines how well you deal with stress.
In these daily posts, I'm outlining five of the key factors that contribute to personal resilience. Today, it's social connection.
Good relationships and social support are essential to our happiness and satisfaction with life. Friends family and colleagues matter to us because they can provide practical support, emotional support, even support for how we think about things.
Relationships Matter
Studies have shown that even casual conversations with strangers help to boost our sense of wellbeing and morale (psychologists call these 'weak ties').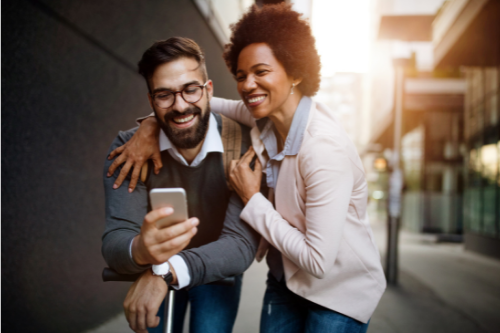 Our relationships matter when it comes to resilience, partly because they help us feel more connected when dealing with stress.
Positive social links combat isolation. In turn, this means you are more likely to reach out and ask for help and support when you need it. Even if you don't actually ask, the empathy of others helps sustain us emotionally.
Good social relationships validate us. They engender love and trust, provide role models and offer encouragement and reassurance. They act as a buffer to stress reactions. Even just thinking about our positive relationships has a positive effect on us.
Day 2 Challenge: Stay Connected
So your task for today is to take a look at your relationships and reach out a little more than you normally would. This doesn't have to be touchy-feely, nor that you have to say or do anything specific.
It's more about the positive intent to connect. For example, you might take a moment to acknowledge someone even though you are busy. Perhaps there's someone you could thank for a small service, or maybe offer support or help. Anything that makes you and them feel that common bond of humanity.
You'll find your own ways of strengthening your social connections (but social media don't count) and nurturing your relationships. Remember that these daily tasks are to help you develop habits that promote personal resilience, so daily tasks are just the start. Get into the habit by making each challenge part of your normal behaviour.
For Day 3's Resilience Challenge see here.