Everyone has their own secret spirit food that they crave! It's the type of food that you cannot get sick of it, no matter how often you eat it. However, often guilt can follow for straying from your healthy diet. Can you imagine eating your favourite spirit food and staying on track with your diet? Well, it's not as hard as you think! From crispy fried chicken to juicy steak—stay healthy and stay energised.
Part of the secret to success in life is to eat
what you like and let the food fight it out inside.
~Mark Twain
Eating can be one of the most powerful and effective ways to stay healthy or even release stress; however, it depends on how you eat and what you eat. During times of stress, we often turn comfort foods such as pizza, ice-cream or chocolate. This is normal, because when you experience stress, danger or feel nervous your brain sends signals to your body to produce a hormone called cortisol.
This chemical reaction creates by cortisol, constricts your blood vessels, increase blood circulation and as a result shifts metabolism. In a natural response your body needs high energy to refuel, however, if you can choose to eat your comfort food healthily, why wouldn't you?
Nashville Fried Chicken
Serves 8
Enjoy fried chicken with a nice heat kick, without high calories and sodium. The crispy chicken just like they do it in Nashville. Serve with soft bread and dill pickle slices to balance out the heat!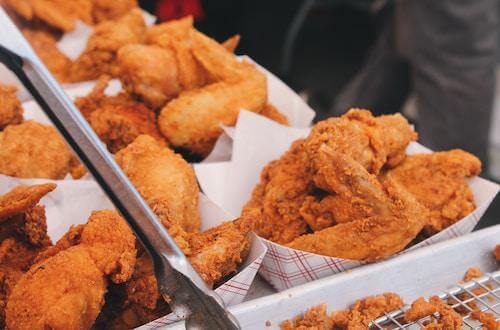 Ingredients:
2 tbs paprika
2 tsp cayenne pepper
2 tsp garlic powder
1 tsp onion powder
1 tsp salt
1 cup buttermilk
2kg (4-4.5 pounds) chicken (thighs, drumsticks or breastwork best)
5 cups cornflakes
½ cup white vinegar
1 tbs packed brown sugar
2 tbs butter
Cooking oil spray
Method:
Combine paprika, cayenne pepper, garlic and onion powder, and salt in a bowl.
Scoop 2 tbs of the spice mixture into a large sealable bag. Add buttermilk. Shake to combine. Add chicken to the mixture. Refrigerate for at least an hour and up to 24 hours.
Preheat oven to 190? (375?). Line a baking tray so that it is ready for the chicken.
Place cornflakes into a large bowl and crush them. Take the marinating chicken out of the fridge. Shaking off any excess marinade, press the crushed cornflakes onto the chicken. Place onto the baking tray.
Once all the chicken is coated, bake the chicken. You're aiming for a golden brown look. It should take 45-60 minutes.
Combine the remaining spice mix with the vinegar and brown sugar in a small saucepan. Bring to a boil over high heat. Reduce to low, add butter and stir until properly melted. Remove from heat.
Serve chicken immediately with a drizzle of the sauce. Serve the remaining sauce on the side.
Nutrition Information:
Serving Size: 1-2 pieces
Per serving: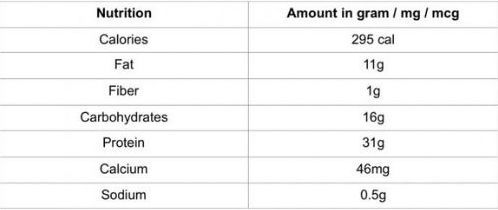 Recipe and photo source: http://www.eatingwell.com/recipe/255144/nashville-hot-chicken/
Spinach Salad with Steak & Blueberries
Serves 4
Super simple and easy to cook regardless of your cooking expertise. It works great as a healthy lunch or dinner. An unexpected blend of steak, walnuts, blueberries and feta cheese makes this simple salad one healthy and satisfying meal.
Ingredients:
1 cup of blueberries
½ cup chopped walnuts (toasted if you prefer)
3 tbs fruity vinegar (e.g., raspberry)
1 tbsp minced shallot
1 tsp sugar
½ tsp salt
3 tbsp walnut or canola oil
About 450g (1 pound) sirloin steak, trimmed
½ tsp ground pepper
8 cups baby spinach
¼ cup crumbled feta
Method:
Preheat grill to medium.
Pulse ¼ cup blueberries. ¼ cup walnuts, vinegar, shallots, sugar, and ¼ tsp salt in a food processor to form a chunky paste. With the motor still running, add oil until mixed.
Season steak with salt and pepper. Grill to cook to your liking (about 5 minutes each side for medium rare). Allow the meat to rest.
Add spinach to a large bowl. Toss with the dressing you made earlier. Divide among 4 plates. Slice the steaks and distribute on top of the spinach. Top with the remaining blueberries, walnuts, and feta.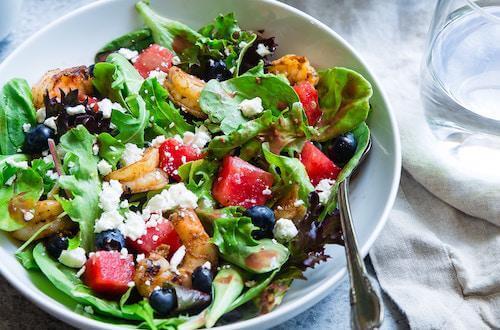 Nutrition Information:
Serving Size: About 2 cups
Per serving: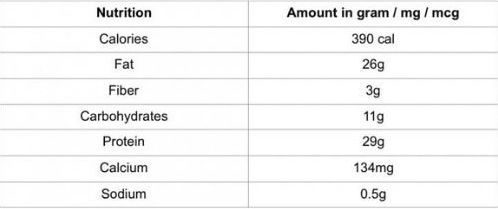 Recipe and photo source: http://www.eatingwell.com/recipe/250100/spinach-salad-with-steak-blueberries/
Be mindful that if your stress level continues to stay high and you seek high-energy food regularly, please consider seeking professional support or have a look at this blog: How to Stress Less and find out how to resolve your stress in different ways!