Estimated reading time: 2 1/2 minutes
Can the Australian textile industry fashion itself into a sustainable market sector that is no longer greenwashed and dressed up to dazzle?
Fashion sustainability is about minimising the impact on our environment and using our resources wisely. Most people would not be aware that second to oil, fashion and textiles is the most polluting industry on the planet. Every stage in a garment's life threatens our planet and its resources. It can take more than 20,000 litres of water to produce 1kg of cotton! That's equivalent to a single T-shirt and pair of jeans. Up to 8,000 different chemicals are used to turn raw materials into clothes. This includes a range of dyeing and finishing processes.
It's about treating workers in the industry appropriately, in line with industrial relations and occupational health and safety laws. Do you really "know" what you're wearing? Do you really know the conditions it was made in? Sweatshops don't have to be in the back blocks of Beijing, they can just as easily be in the back blocks of Bankstown. Large Australian companies and even transnationals can be involved, consciously or unwittingly. They may hire sub-contractors who have the morals of Cruella De Vil and a desire to make as much money as Bill Gates on a six-month contract.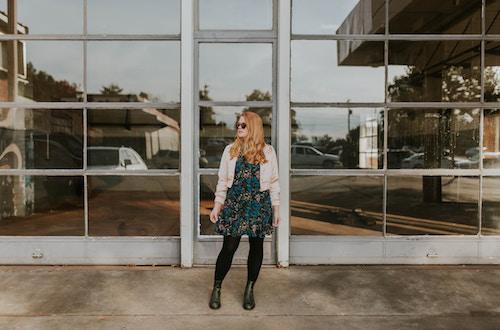 Trendsetters
On May 2, 2016, at Metropolitan Museum of Art (Met) Gala, actress Emma Watson made a statement with her interpretation of sustainability, wearing an outfit made from recycled plastic bottles.
On Watson's Facebook page she quoted "Plastic is one of the biggest pollutants on the planet. Being able to repurpose this waste and incorporate it into my gown for the Met Gala proves the power that creativity, technology, and fashion can have by working together. Each and every part of my beautiful gown was produced with sustainability in mind, even the components that you can't see".
The gown's zippers were made from recycled materials and it's cotton and silk components were all organic. "I am proud to say it is truly sustainable and represents a connection between myself and all the people in the supply chain who played a role in creating it," wrote Watson.
'Jessica' said "it is unlikely to be the outfit's final outing", she used the #30Wears hashtag.
Whilst it is unlikely for the rest of us mere mortals, we may have to make do with bamboo blankets, towels, and sheets. Even if we're not wearing recycled bottles we can soothe our guilt by sleeping in bamboo and save the planet simultaneously.
You can make a difference
What has made the fashion industry so successful to date is: exploitation, family separation, slum cities and pollution. The petition listed below helps to create greater awareness about how we can make a difference in changing the fashion industry for the better by buying sustainable clothing.