How to practice 9 x 9 x 9 Meditation
The voice goes silent and then it roars. This is what I have experienced over the past year when it comes to my meditation. I meditate purely for myself but as of the past year, when I meditate, I feel a slow rumbling deep inside. A few days pass, and all of the sudden I find myself writing feverishly. Multiple stories within hours. I don't know why, but I honour the process.
Today marks the third story following my meditation. I felt compelled to write about 9 x 9 x 9. As we enter the New Year, many people will undoubtedly have New Year resolutions. So I thought, how about putting something on the table that can actually change your life forever? When you practice 9 x 9 x 9, you will have better health, greater insight and would have developed a discipline that will cultivate positive changes, for many months to come.
They say that it takes 21 days to form a habit, however, in reality, that is not true. When we look at the science, it actually takes more than 2 months to develop a habit—66 days to be exact. That is why my challenge for the coming year (or any time really) is 9 x 9 x 9. Should you do this, you will affirm and prioritize your worth, and redesign your life without even trying. It is so simple and only for the investment of 9 minutes a day.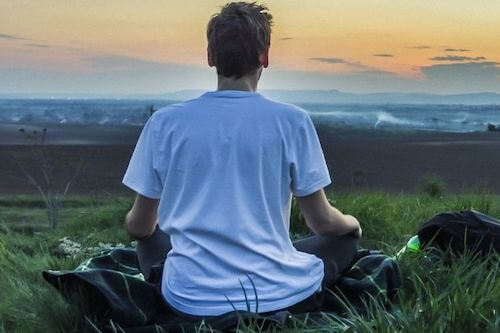 9 x 9 x 9 works like this. Meditate, sit in silence, have no outside interference for 9 minutes, at 9 pm every night, for 9 weeks. (You can actually do it at any time of the day.) I like 9 pm because I am usually just finishing my last client. I use that quiet time to empty my mind, so I can be at peace prior to bed. You can discover more about the benefits of meditation here. Do yourself a favour and start your 9 x 9 x 9 today. Don't overthink it. Jump in and get started. You literally do not need to know what you're doing. Silence will teach you everything.
9 x 9 x 9 is a life-changer and for the small amount of time of 9 minutes a day for 9 weeks. Put down the phone. Turn off the tv. Affirm to yourself that you are ready to create (and deserve) the life you've always wanted.9 x 9 x 9 is magic and who couldn't use a little magic in their life?