It's every mother's fantasy to wake up to breakfast in bed. On Mother's Day, it's about making mum feel special by giving her not only gifts but beautiful memories too. Surprise your mum this Mother's Day and let her start her day off with a big smile by cooking up a storm!
Ingredients
Serves 4
250g Truss cherry tomatoes
Olive oil spray
2 thick slices of whole-grain bread
Four cage-free eggs
One medium avocado, sliced
Eggs, Roasted Tomatoes and Avocado on Toast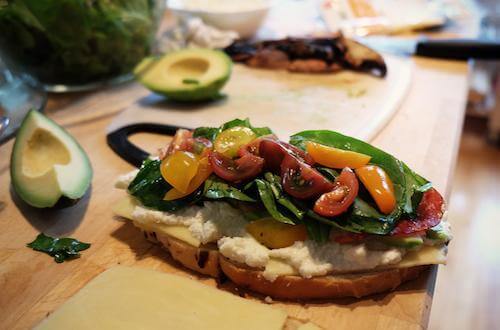 Method
Preheat oven to 180ºC. Line a baking tray with baking paper. Place tomatoes on the tray and lightly spray with oil. Season with salt and pepper. Roast for 10 minutes or until just wilted. Meanwhile, using a 7cm-diameter, heart-shaped cutter, cut a heart from the centre of each bread slice.
Spray a large non-stick frying pan with oil and place over medium-high heat. Place two slices of the bread with heart-shaped holes into a pan and carefully break an egg into each heart hole.
Cook until eggs are starting to set, then carefully turn and cook on the other side until toast is golden and egg is fried to your liking. Serve with the roasted tomatoes and sliced avocado.