Being on your own at Christmas doesn't mean you have to be lonely. Christmas has a unique meaning to each person and the Holiday season can make everyone feel differently. Whether you're an introvert, separated from your loved ones by distance or haven't found anyone to spend the day with, here are some ideas for your 'to do' list on December 25th.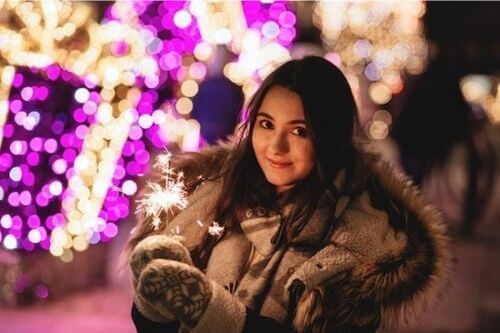 Help another person. You can aid a stranger or volunteer somewhere. Either way, being philanthropic and helping others not only brings us joy but also reduces stress and the experience of depression. It has been scientifically proven that altruism is infectious and generosity breeds generosity.
Go to the Cinemas. There is nothing wrong with going to the movies by yourself and enjoying the escape of some light entertainment. Christmas time is when most of the big blockbusters are released so there is always something fun on offer. Watch a comedy, drama or even science fiction.
Skype your family and friends. If you are away from your loved ones this Christmas, schedule a time to have them at your table. Seeing their faces will bring a little sparkle to the day. Organise the time so you can all have dinner together, or if the time difference is too big, eat your dinner while they're eating their breakfast. It won't be the same as being in the same room, but will add a sense of familiarity that is always welcome.
Have a picnic or go for a walk. Spending time outdoors and being connected with nature opens our hearts and mind. Feeling the energy of the natural world gives us perspective and purpose. If you can't get outdoors, have a picnic inside on the floor!
Practice Gratitude. Think about what you have in your life and all the things that you can be thankful for. Gratitude enhances psychological health and reduces anxiety. Look for the positives in 2017 and write three of your favourites down to put on the Christmas tree!
Take care of an animal. Spend the day with a furry, feathery or fluffy friend. You could offer to look after a friend's pet or join a community. Having the playful companionship that gives you unconditional love, will surely invite the Christmas spirit.
Plan your perfect day. Use Christmas Day as an excuse to spend an entire day, start to finish, doing exactly what you want. Wake up whatever time you like, eat your favourite food, read that book that you never have time for, call an old friend to wish them well, whatever you like!
Tip: Try skipping. Did you know that it is proven that it is impossible to skip and be unhappy at the same time. Since Christmas is all about joy and cheer, try skipping if you need a pick-me-up. What have you got to lose?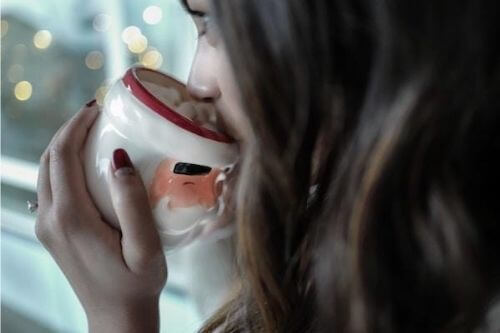 You may be on your own this Christmas because you have recently lost someone, however you are not the only one going through this experience. You do not have to feel alone or isolated, there are support groups and communities that you can join. If you feel you need someone to lean on, reach out to the people in your life or seek the help of a professional.
Christmas is about celebrating the end of the year before the start of the next. Let's toast to that!
What do you want to do this Christmas? Share with us!