Estimated reading time: 3 minutes
Do you remember what your childhood bedroom was like? Was it bright with zany colours? How about paste tones with flower and lace? Or, did it have a superhero and cartoon theme? Whether your child's room has kids only furniture or a mix of different hand-me-down pieces, a fun and inviting room can give a child their own safe haven in which they can spend time for rest and relaxation. Follow these four easy decorating tips to turn your kid's bedroom into a haven they won't want to leave. Whether you're revamping their entire room or if you're just looking for some quick, easy, and affordable upgrades, here are some tips that'll make you and your child happy.
Add Some Colour
Colours can completely change a dull room and make it more appealing to spend time in. Having an accent wall is a great way to spruce up an entire bedroom, and can easily be matched with other parts of the room, like the lampshade, bedspread, rug, or pillows. Having bright colours energises and livens up a room with hardly any extra effort.
Get Personal
A room says a lot about someone's tastes and interests. The same holds true for your kid's special place at home. As such, making decorations personalised according to your child's interests will delight them. Add personal touches like artwork, wall decorations with their names, and use their favourite colours. Containers with images of their favourite animal or cartoon character stickers along the walls can prove to be easy and effective ways to make any room look more fun in seconds. With a child's interests as references, there are endless possibilities when it comes to personalising their room.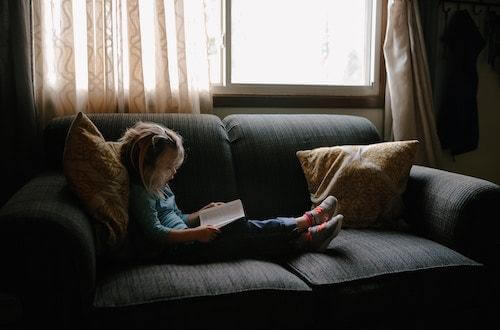 Stay Organised
Trying to play in a messy, cluttered area may dampen a child's fun. According to The New York Times, being organised can lead to better health as it reduces germs in addition to creating a less hazardous environment. Having a clean, tidy bedroom will also make it an inviting place for a child's imagination to run wild.
A room doesn't necessarily need to be big for it to be well organised. Use baskets and bins that are easy to fit under the bed or in the closet, and have a place for every item. Go a step further and place labels, so kids know where toys go when it's time to clean up. Rearranging furniture can also help to clear up space while providing a fresh, interesting layout that'll allow your kids to maximise their space.
Include Your Kids
Decorating is more fun when it's done together. Many kids love arts and crafts and are naturally creative. So, include them in the decorating process! In addition to taking some of the pressure off of you, you'll be able to give your kids a fun activity while you tackle bigger projects like moving furniture or painting walls. Aside from letting them make arts and crafts projects out of pencil holders or tissue boxes, let them pick out colour schemes, bedding, and little accents that they love. Doing DIY projects with children will give them a sense of pride and makes them feel more responsible when it comes to the cleanliness and overall care of their room. You may be surprised by the great ideas your child comes up with.
Children always need stimulation and a fun atmosphere in which they can grow and learn, and the good news is that decorating doesn't have to be boring or a strain on your budget. Small things like stickers and labels can do wonders for livening up a room, and decorating with homemade crafts can be a fun time together. Your kid will appreciate being able to enjoy their room more and will have a great memory to look back on.