Each month we shine the Blisspot light on a different topic of interest in our monthly masterclasses. In these one-hour sessions, our experts share their top tips and techniques to boost your wellbeing for life. All masterclasses are available to watch on-demand here. You can also register for up-and-coming events to join live and ask the experts your questions.
Enjoy.
Enjoy a Spot of Bliss
Sign up for your 14 day free trial today and experience the benefits of Blisspot for yourself.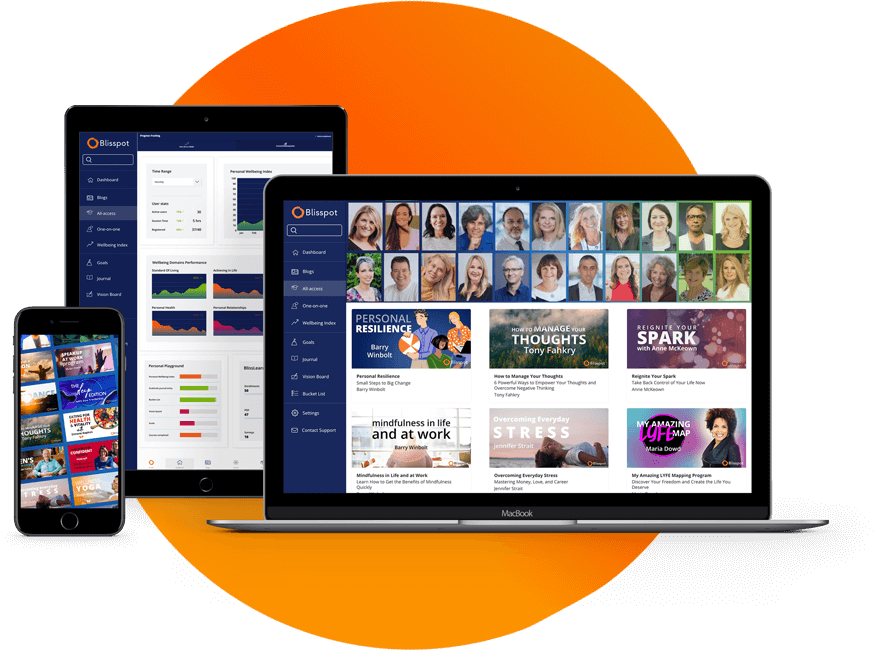 Personalized Health and Wellbeing.
Create a profile, choose your goals, and you'll get matched with quality information and tools specific to your desired outcomes.

Your personal dashboard also allows you to explore, experience, and enjoy your wellbeing progress, recording your achievements as you go. You can track your progress and evolve your learning and interests.